Huayuan is specialized in R & D, manufacturing and production of photovoltaic vacuum coating equipments, module automation integration and MES, we can provide the whole turnkey project of the automatic production line about crystalline silicon / HJT/ thin film /perovskite, which meets clients'diversified requirements such as standard,G2G,half-cell,MBB,shingling modules production,etc.
HIGH SPEED ROBOT LAYUP MACHINE
1) Adopt the robot typesetting method, with strong compatibility;
2) Using CCD image calculation to improve positioning accuracy;
3) The belt adopts narrow belt, which will not affect the visual misjudgment due to belt pollution;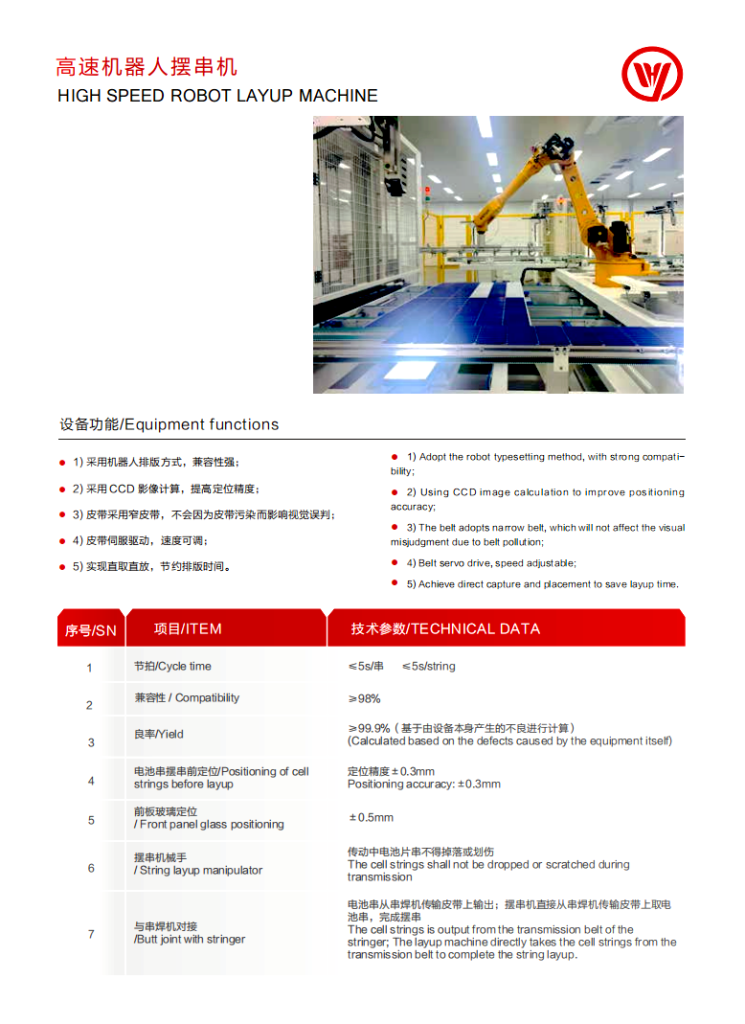 Equipment functions:
The guide rails of the long and short pressing assembliesare located at the lower part of the frame, which can effectively reduce the overall size of the frame punching machine and meet  he frame punching range;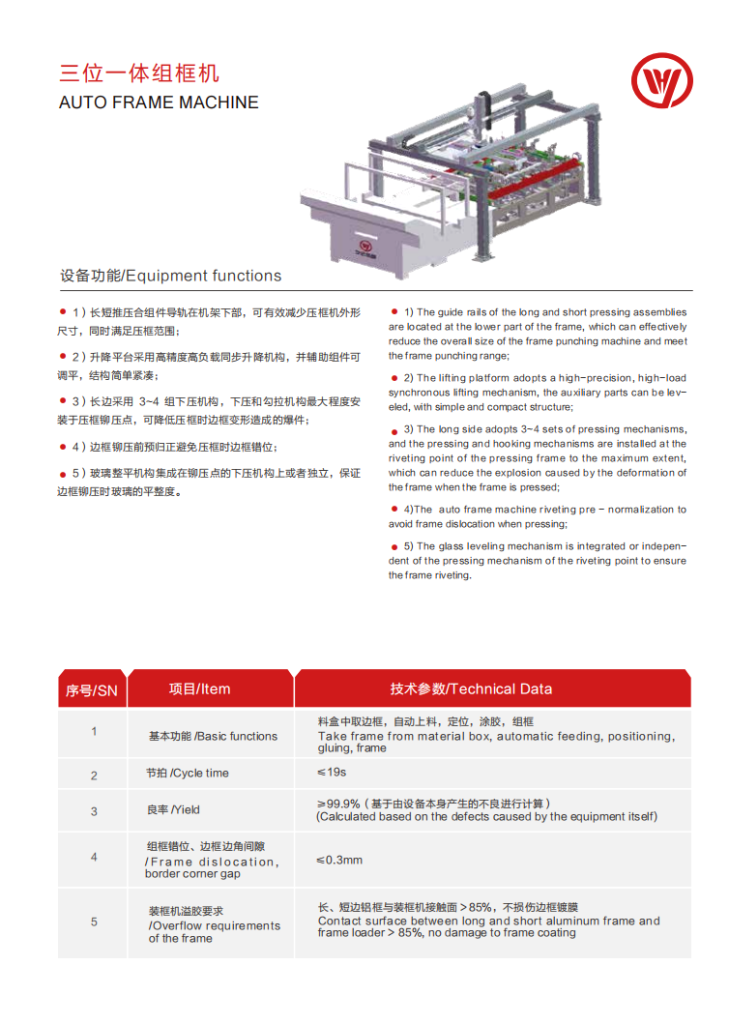 1)It integrates the functions of glue supply, glue application and loading and unloading.
2)The three-axis servo operation system is adopted to increase the operation accuracy of the equipment.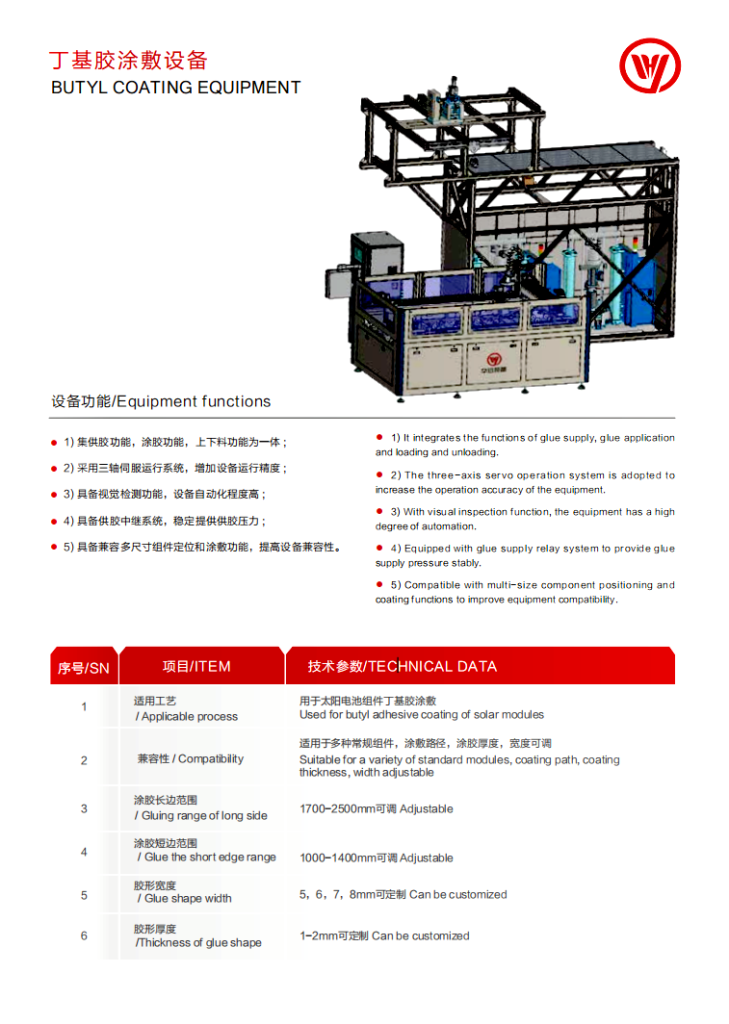 Equipment functions:
1) It integrates the functions of film rough cutting, fine cutting  and film laying.
2) Equipped with a unique fine-cutting mechanism to improve the film cutting accuracy.
3) It has the function of hot-melt overlap of adhesive film and continuous feeding
EVA/BACKSHEET CUTTING & LAYUP MACHINE
With deviation correction and hot melting mechanism ,
and has the function of automatic joint throwing. There is no need
to wear EVA again for refueling, and the function can be  
switched;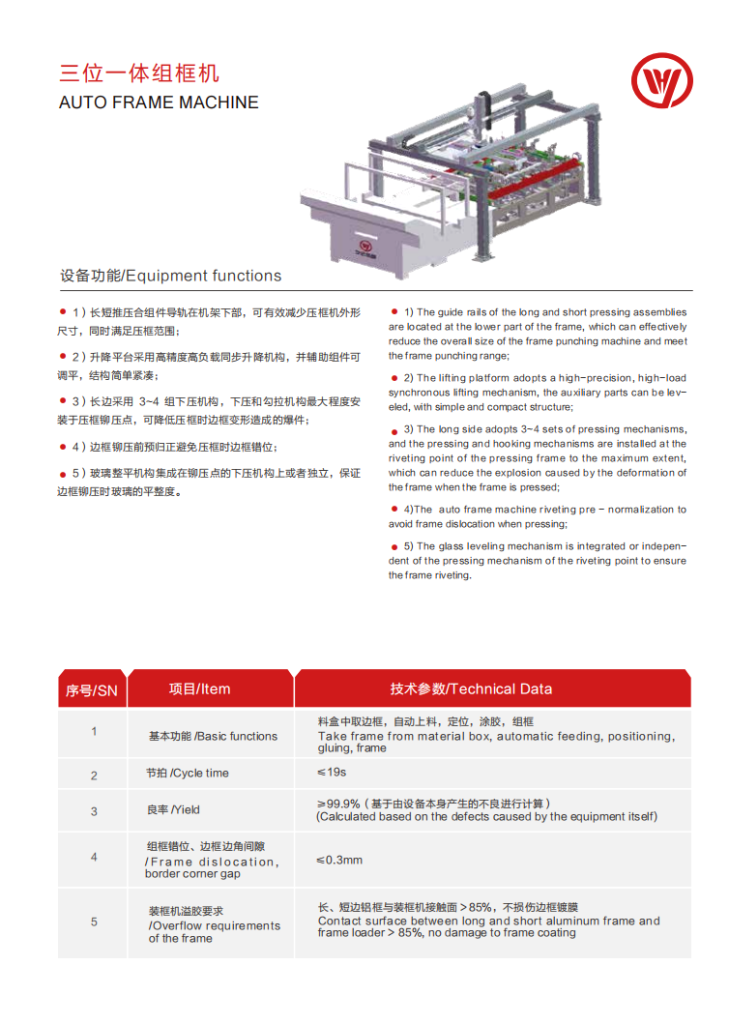 Equipment functions:
1) The position of supporting sucker can be adjusted and a pull-down sucker assembly can be added;
2) Self-manufactured module, avoid the residual material into the module and cause material jam;