The company's vacuum coating team has many years of experience in vacuum coating r & d, manufacturing, delivery and after-sales use
Single-machine CVD equipment for long films on glass substrates
Glass-based coating production line horizontal PVD equipment
863 Project Microcrystalline Equipment
RPVD(Roll Physical Vapor Deposition)
PVD (Physical Vapor Deposition)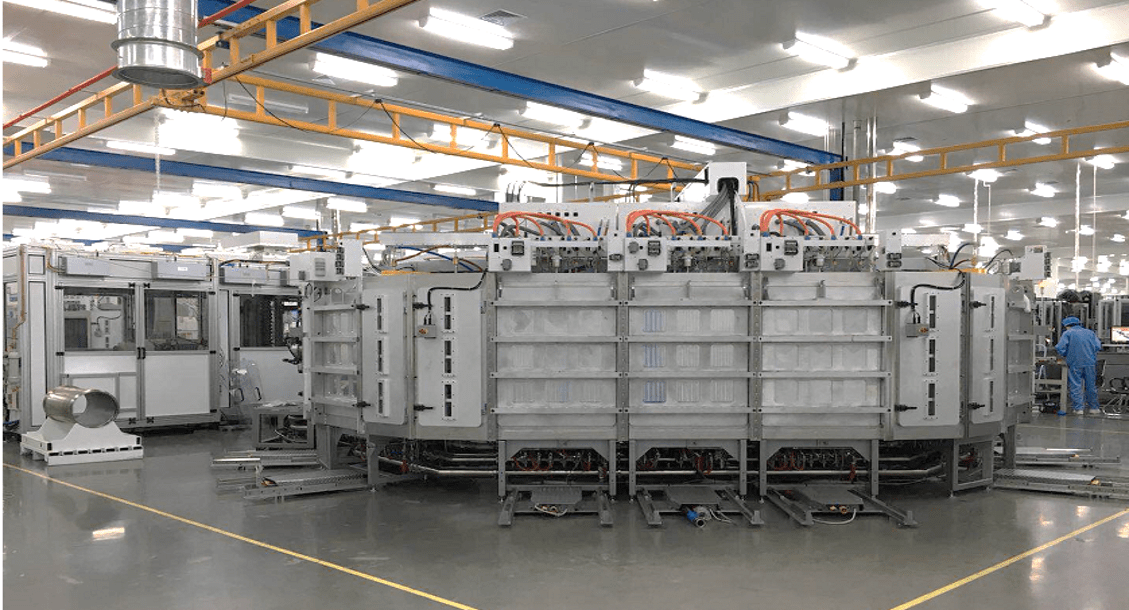 RPVD(Roll Physical Vapor Deposition)
Equipment functions:
1)Unique unbroken vacuum continuous coating design, one-stop coating, 40 minutes to complete the raw material input chip output;
2)Made on a 50 micron stainless steel substrate, it is strong, ultra-thin, ultra-light, ultra-flexible and can be cut at will;
3)Ingenious cathode structure and cavity design, high coating uniformity and process stability;
4)Precise automatic tension control system, with tension, speed stability, fast operation characteristics.
PVD (Physical Vapor Deposition)
The horizontal magnetron sputtering coating equipment uses the physical process to transfer atoms or molecules from the material source to the substrate surface to complete the physical coating process. The equipment uses magnetron sputtering method to realize the function of double-sided coating in one process, and splash TCO film on the front and back sides of silicon wafer.